Food & Drink
The Honest Chicken
Now open!
Jasmine and Dave Press, owner-operators of The Honest Chicken have a guiding ethos around quality food to feed Aussie families. That convenience did not have t be a trade-off to health and taste!
Themselves parents of 3 thriving kids (and 4 energetic dogs!) they know a thing or two about running a hectic ship!! With three stores in Newport, Belrose and soon to Cherrybrook, the husband and wife super duo themselves juggle work / life balance and understand that families are time poor – searching for meal options that can please the whole family, not always an easy feat! Fast, healthy, simple, tasty, quality and delicious are all key ingredients they add to their menu, daily.
In 2016 The Honest Chicken was born – a concept of putting hormone and antibiotic free, genuine free-range chickens from farm to family tables. Their aim is to produce consistent, fresh and wholesome meals from preparing "proper" stuffing bursting with flavour, to an impressive range of fresh, nutritious salads, golden pastry pies, roasts (not just chicken mind you!), flame-grilled burgers and more… every item on their menu is an extension of that commitment.
Producing a humble favourite, in the best way possible.
That's The Honest Chicken's pledge to you all!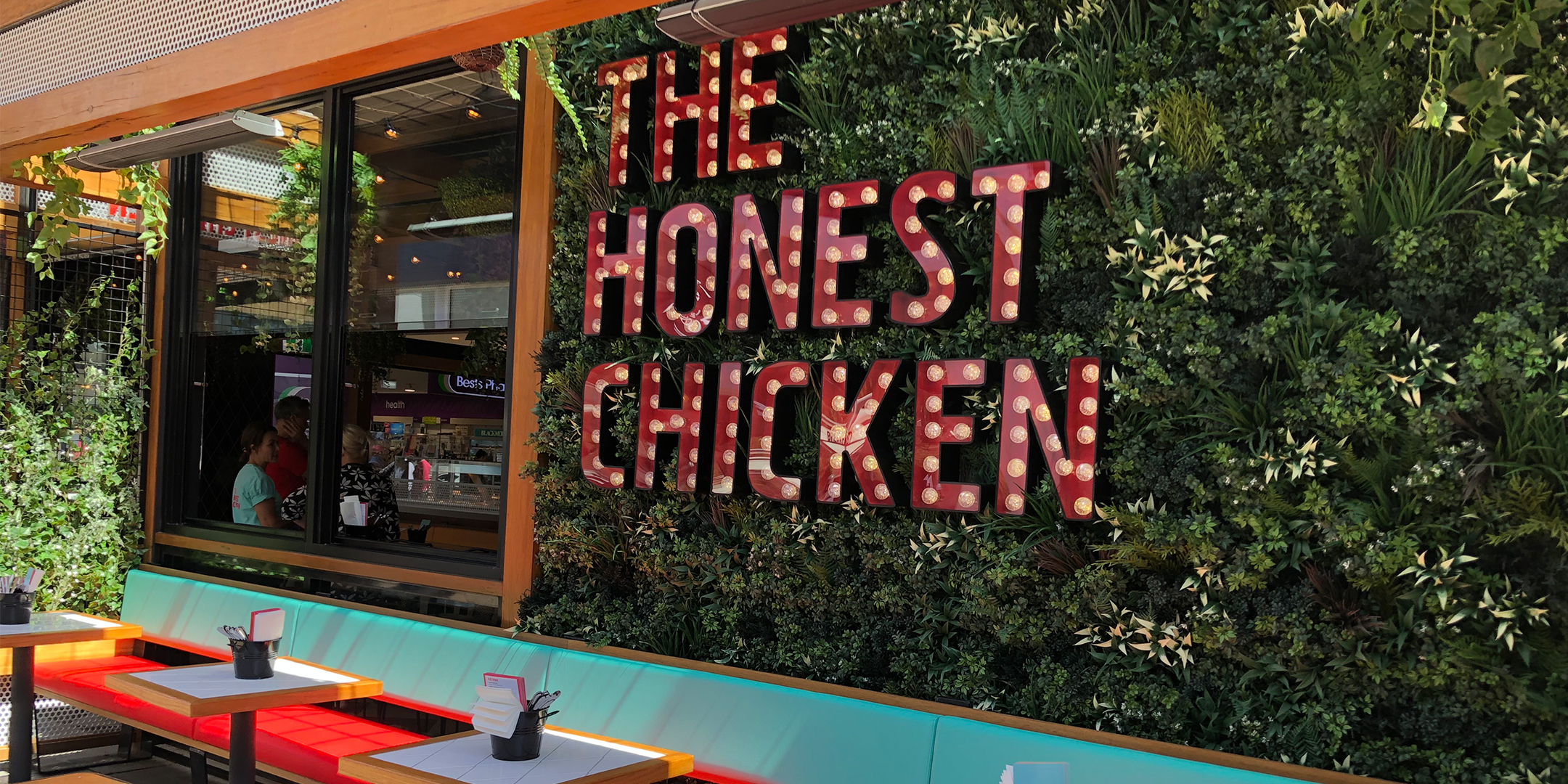 INSPIRATION
Check this out