Now Open!
The doors have opened for Mobile Solutions, your local one stop shop for any telecommunications, post-paid mobile plans, mobile and computer repairs. They also sell pre-loved second-hand mobiles, refurbished DELL computers, Laptops and PCs.
We asked Amit, owner of Mobile Solutions, a few questions and here is what he had to say.
What made you get into the business?
I come from a family background where business has been in the generations and when I was growing up, it was always my intention to have my own business. I have worked in telecommunications and have always enjoyed it so owning my own business in this industry only felt natural.
What does this mean for you to be coming to Cherrybrook?
Cherrybrook is a place that lives up to its name I must say. It is such a calm, quiet and beautiful suburb. Cherrybrook is also a very well diverse suburb with strong community ties. I am very much looking forward to being able to serve the local community and taking care of their telecommunication service needs.
What is your inspiration with the store design?
Our store design reflects a lot of brick work which represents 'HOME' and the touch of timber work represents the leafy suburb that Cherrybrook is. We want our customers' shopping experience to be very welcoming and warm.
The team are open to any feedback or suggestions. If there is a product you would like to see, make sure to let them know!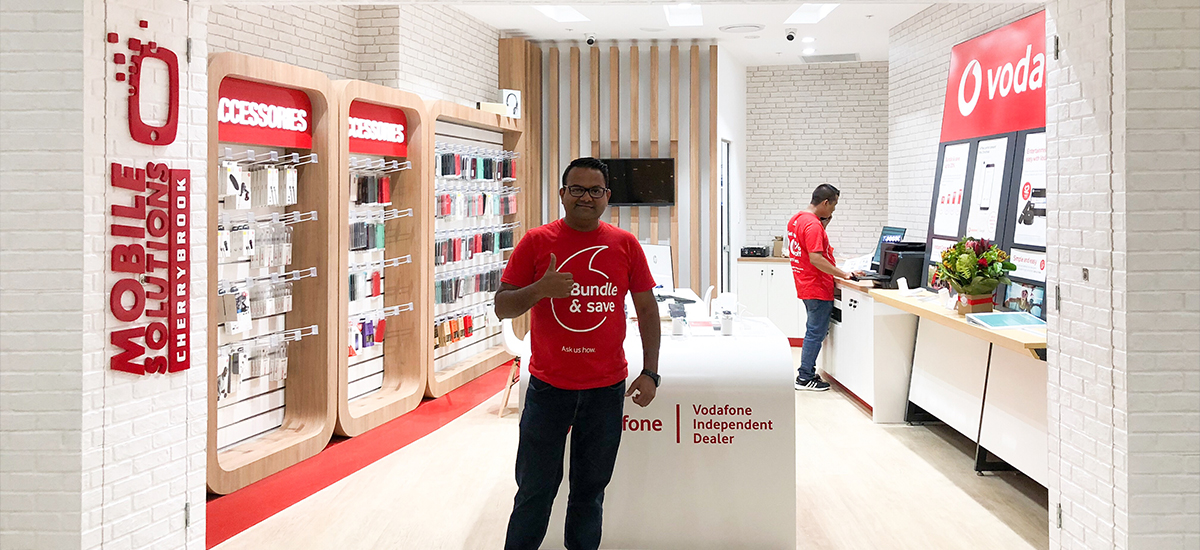 INSPIRATION
Check this out