Health & Fitness
Infinity Allied Team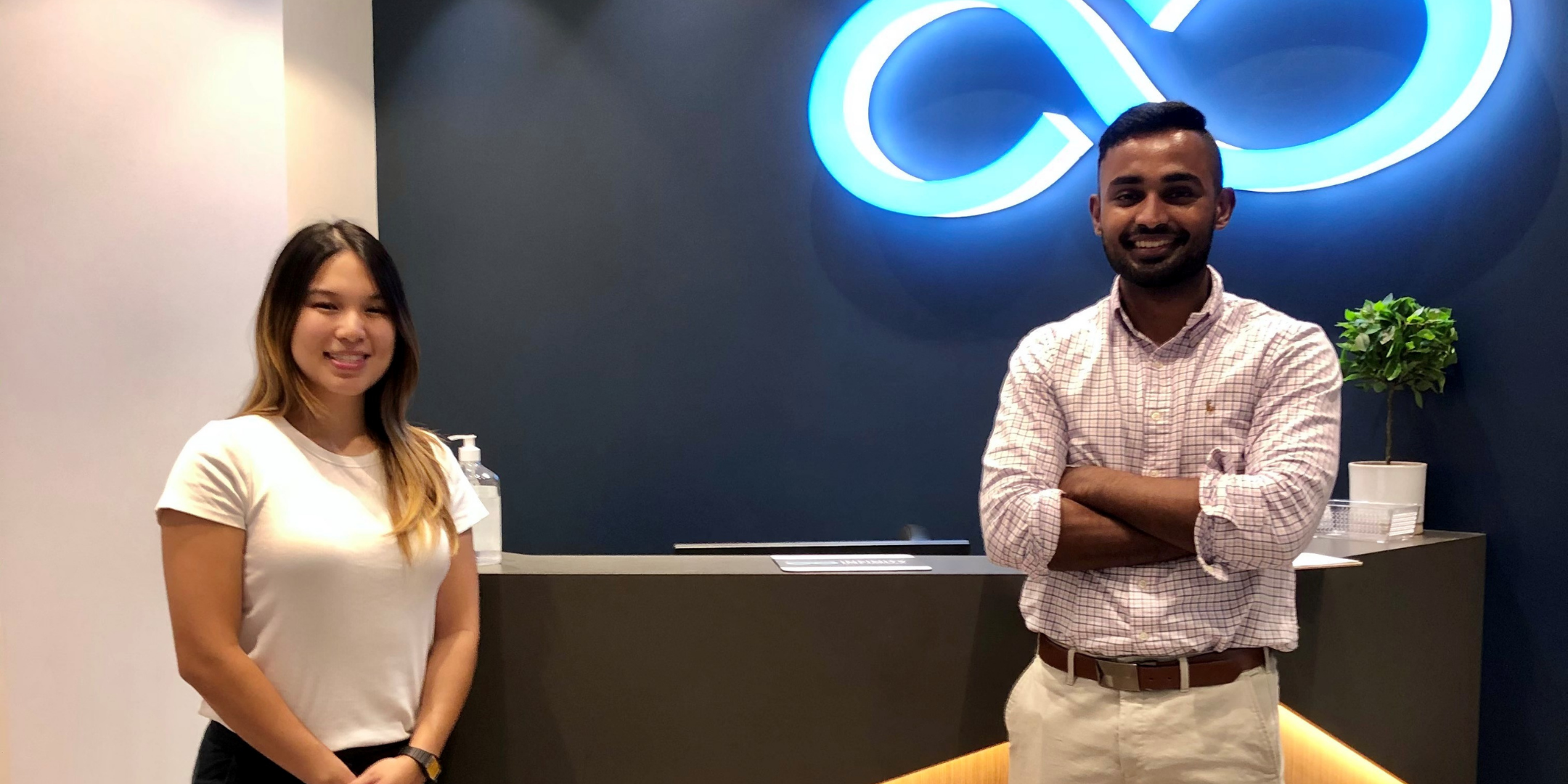 Say hello to Cheria!
At Infinity Allied Healthcare, the team care about your health and are passionate in improving your overall well-being. To make looking after your health more convenient, Cheria has joined the team alongside Dhanushan.

Meet Cheria

Cheria graduated with a Master of Physiotherapy (USyd) and has also previously completed a Bachelor of Exercise Physiology (UNSW).
She has gained experience in the neurological, cardiorespiratory, and musculoskeletal setting. She is passionate about treating acute and chronic musculoskeletal injuries which stemmed from her exercise background in resistance training and pole dancing.
Cheria incorporates manual techniques, exercise prescription and education in her treatment to help patients improve their quality of life and achieve their goals.
Meet Dhanushan
Dhanushan graduated with a Master of Physiotherapy (WSU) and has a particular interest in rehabilitation of individuals ranging from post operation to everyday injuries. He has worked in numerous musculoskeletal clinics and with a range of sporting teams previously. He is passionate about helping his patients live independently, improving their quality of life and reaching their goals. Dhanushan utilizes manual techniques, education, postural correction training and independent home exercises to help his patients reach their respective goals. Dhanushan is currently progressing towards completing further postgraduate education with particular interest in treating complex spinal conditions. Outside work hours, Dhanushan engages in soccer, cricket, touch football, tennis and many other sports.