Entertainment
Tree of Joy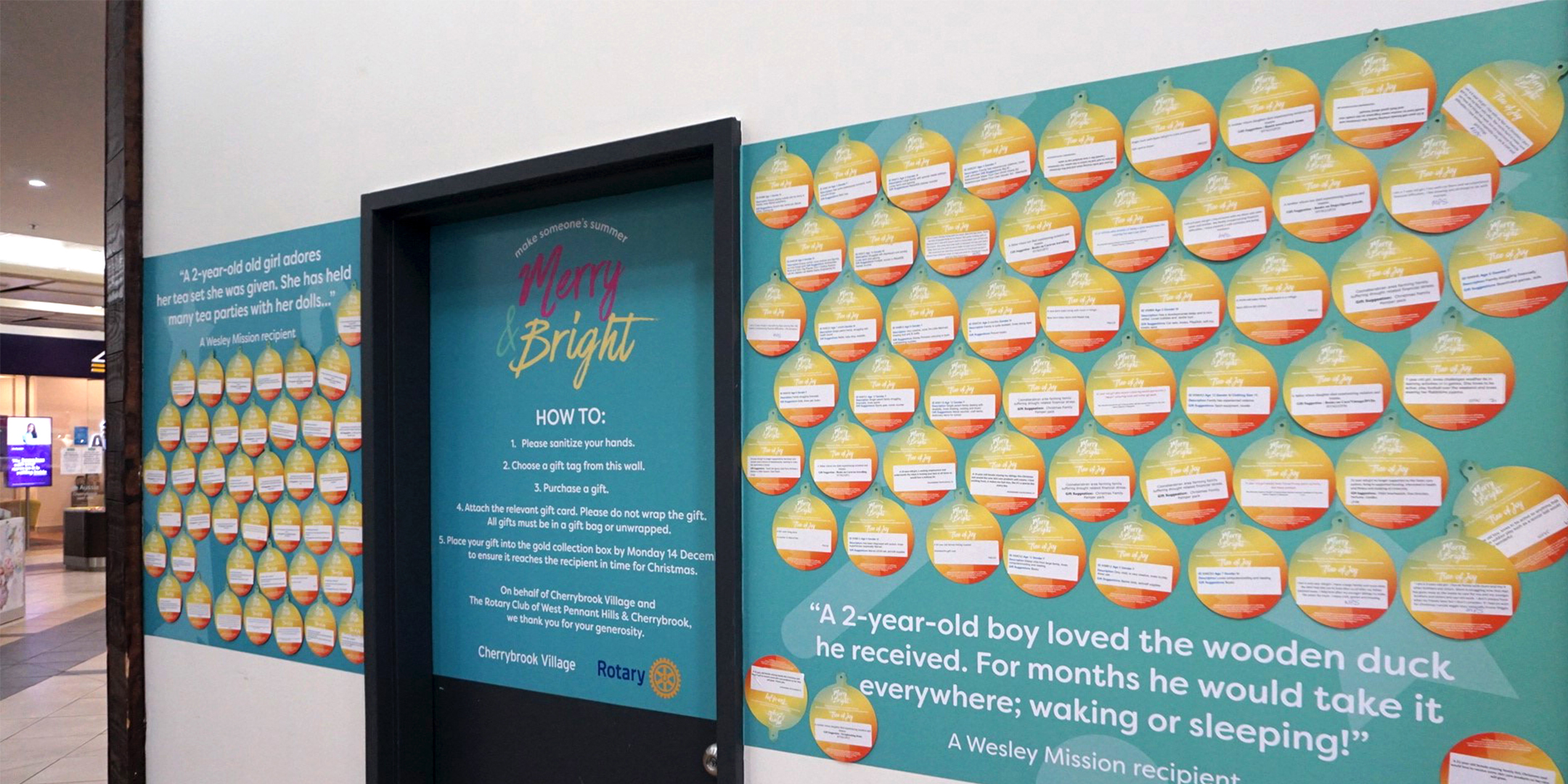 Donate a gift by 14 December
Make someone's Summer Merry and Bright
Many families and children have experienced so much already this year, with the bushfires and impacts of the pandemic. With Christmas just around the corner, we're hoping to continue sharing the spirit of Christmas with someone in need by making it Merry and Bright! Cherrybrook Village is delighted to be partnering up with the Rotary Club of West Pennant Hills and Cherrybrook again this year to bring you the Tree of Joy. It may look a little differently compared to previous years but here is how you can participate!
HOW TO
1. Please sanitize your hands.
2. Simply choose a bauble gift tag from the Tree of Joy wall (next to Bay Audio) or the tree next to (Aussie Home Loans).
2. Purchase a gift.
3. Attach the relevant bauble gift tag to the gift. Please do not wrap the gift. All gifts must be in a gift bag or unwrapped.
4. Place your gift into the gold or white collection box by Monday by Monday 14th December, to ensure it reaches the recipient in time for Christmas.
The Tree of Joy is one of the biggest community service projects in the area with more than 13 different charities involved. Last year, customers donated over 1000 presents with an estimated value of around $40,000.
On behalf of Cherrybrook Village and The Rotary Club of West Pennant Hills and Cherrybrook, we thank you for your generosity.