Fresh Food
Christmas Checklist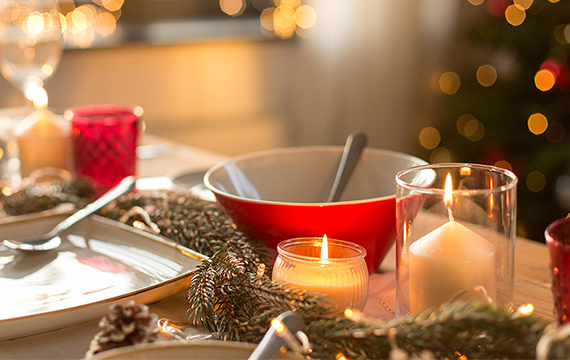 Christmas is almost here! Make yours merry and bright by removing the stress by being organised while you plan ahead of the big day. We've created a Christmas checklist to help you stay on track. While not every item will apply to everyone, we've got the basis to help you prepare your home for the Best Christmas EVER!!!
1. Plan your menu wisely
Choose a cold starter that can be easily prepped the night before, this will save you the trouble of prepping on Christmas Day. If you're pressed for time, pre-made salads are the perfect alternative and will save you time from purchasing all the ingredients, will save on fridge space and will be a crowd pleaser when you can order a variety of different kinds.
Martelli's Fruit Market have a variety of salads that are made to order according to your requirements. To name a few:
Singapore noodles, quinoa salad, tabouli salad, couscous salad, pumpkin salad, Russian potato salad, German potato salad and coleslaw.
Our top picks
Fresh fruit platters available from Martelli's Fruit Market
Cheese platters available from Martelli's Fruit Market
Cold seafood platters available from Costi's Catch
2. Write a master grocery list
Plan your Christmas and Christmas Eve Menus as early as possible. Avoid repeat trips to the supermarket by writing a master grocery lists. Convert your menu into 2 lists: a Far-Ahead Shopping List and an up to 3-Days-Before-Christmas List.
Tip: Clear out your fridge in advance to make room for all the ingredients

3. Start shopping around for Christmas Gifts
Write your gift list and determine your budget. If you shop without either, you risk overbuying or overspending. Better yet, start a Christmas Gift List outlining the following:
Name
Gift Idea
Price
Store

Tip: Make sure to measure the family for clothing and shoe sizes before going out to the shops. Try to opt for pieces they have worn recently. This will save you on time and save the need to go back and exchange!

4. Start buying staples to every shop to reduce the overall cost
There's no reason why you can't beat the last minute rush and get stocked up on all those festive essentials in time for Christmas Day. For example, soft drinks, paper plates, cups, cutlery, napkins.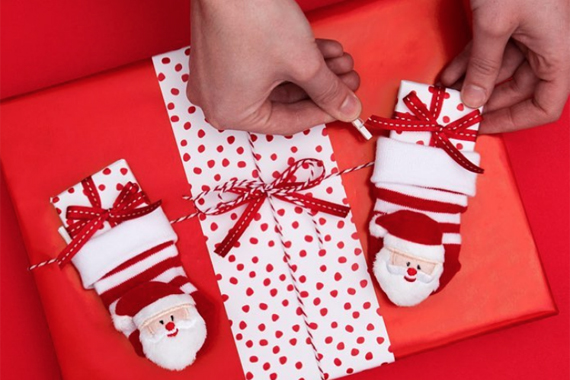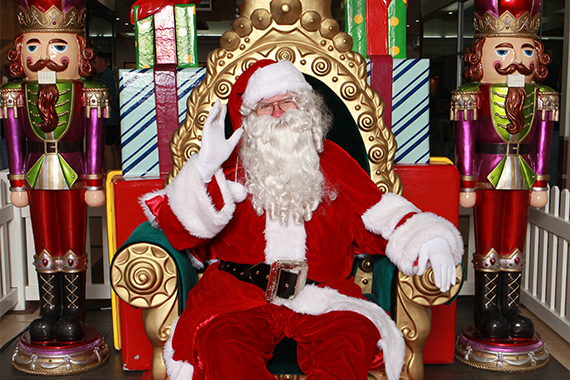 5. Buy holiday cards, stamps and gift-wrapping supplies
We know the list can be long but if you jot all the names down in advance, shopping for cards will be even easier. If you're wanting to steer away from generic cards, try narrowing down to 3 themes and categorise your recipients to the main themes you chose.
Cherrybrook Newsagency have a hugeee range of cards to choose from. Whether you want a traditional Merry Christmas card, cards for His/Her, funny cards or sentimental cards, they have it! Cards starts from $4.95

6. Take Family Photo with Santa
Click here to see when Santa will be here

7. Start hunting for the perfect outfit to wear to the Christmas party.
Tip: No Christmas outfit is complete without some Christmas props! VNH Dollars have a great range of Santa hats, reindeer ears and even tutus for the kids! Or how do you feel about mini Christmas lights wrapped around your waist like a belt?
8. Set up a wrapping station
Set up a wrapping station so all of your wrapping tools are in one place, and wrap gifts as you buy them.
Here's to a more organised and stress free Christmas. Let us know how you go!
INSPIRATION
Check this out