Chocolate Peanut Butter Crunch Protein Bars
Ingredients

1/2 cup buckinis (88g)
1/2 cup brown rice puffs (12g)
1/3 cup Organic Road shredded coconut (30g)
1/2 cup natural peanut butter (110g)
1/3 cup raw cacao butter, finely chopped (55g)
1/3 cup liquid sweetener (maple syrup, honey) (80g)
1 tsp vanilla extract
1/3 cup dried fruit of choice (62g)
2/3 cup chocolate or vanilla protein powder (90g)
3 tbsp Organic Road raw cacao powder (30g)
1/2 tsp cinnamon (optional)
Pinch of Salt
2 tbsp Organic Road chia seeds (20g)
2 tbsp chocolate chips + 1 teaspoon coconut oil
Method
Toast buckinis and brown rice puffs over medium-high heat until golden brown, 1-2 mins. Add coconut and toast until golden brown, about 1 minute. Set aside.
Heat peanut butter, raw cacao butter, sweetener, vanilla and dried fruit in a saucepan over low heat. Mix until well combined and smooth. Remove from heat. Stir in protein, raw cacao, cinnamon, salt, chia seeds, and then add buckinis mixture.
Press into a lined loaf pan.
Melt chocolate chips with coconut oil and drizzle over.
Place in fridge for 1 hour or freezer for 20 mins before removing from pan and cutting into 8 bars. Store bars in airtight container in fridge for up to 2 weeks.
Organic Road products are available at GoVita Cherrybrook Village.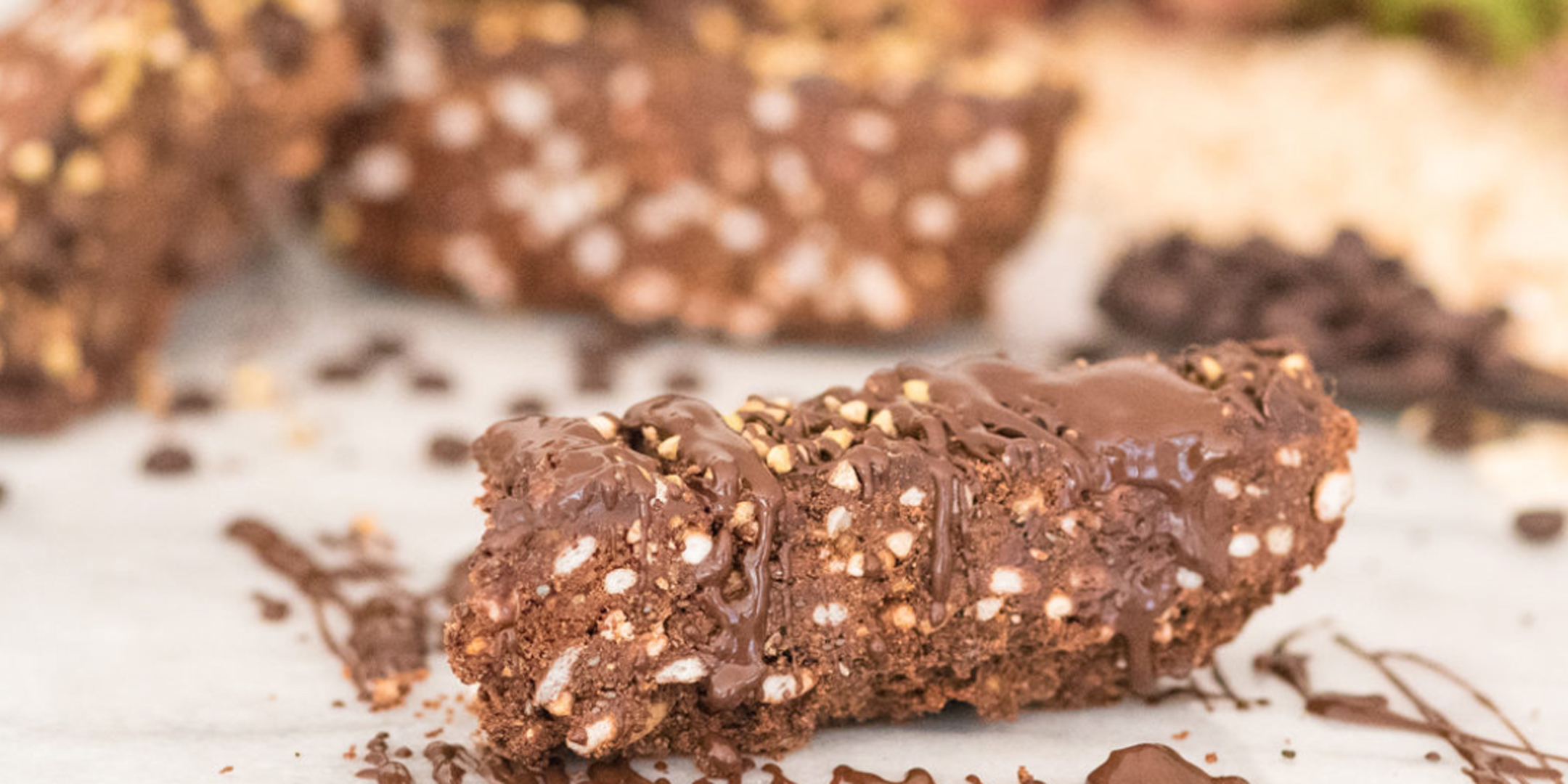 INSPIRATION
Check this out