Food & Drink
The Brook Eatery
Next to Whistling Sparrow
The Brook Eatery in Cherrybrook Village offers a refined yet affordable dining experience. A seasonal, ingredient-driven menu that highlights its unique twist on modern Australian flavours. With over 25 years of experience in successfully running restaurants, they're set to be a landmark at Cherrybrook Village.
Arthur and his team of award winning chefs have created an exciting menu to cater for all tastes, attracting a wide range of clientele from near and far.
The Brook Eatery delivers - Available via UberEats, Door Dash, and Hey You.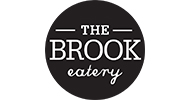 The Brook Eatery Trading Hours
MONDAY - SUNDAY
7:00AM - 10:00PM