Hair & Beauty
Opal Nail and Beauty - Temporarily Closed
Opal Nail and Beauty in Cherrybrook Village provides a wide variety of beauty services. Opal Nail takes great pride in their hygienic and excellent services. Their service covers everything about nails including shellac, SNS, acrylic nails, manicure and pedicure, as well as eyelash extensions.
Opal Nail and Beauty takes pride in their hygiene. Disposable spa pedicure kits are implemented in their store to assure customers feet are managed with care. During the courses of a manicure or pedicure, Opal Nail and Beauty supply their customers with warm towels and stones, so the customer is relaxed.
Check out Opal Nail and Beauty on Facebook.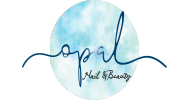 Opal Nail and Beauty Trading Hours
Monday - Friday
9:00AM - 5:30PM
Saturday
9:00AM - 5:00PM
Sunday
10:00AM - 5:00PM