Health & Fitness
Infinity Allied Healthcare
At Infinity Allied Healthcare, we care about your health and are passionate in improving your overall well-being. Through an infinite range of options, you as the client, gets to work alongside our therapists to customize the best treatment plan for your condition.
Our approach is to treat the site of pain by assessing your body as a whole. We believe the body moves through infinite neuro-muscular connections; hence the problematic area is often due to imbalance in other parts of the body.
Our services include physiotherapy, exercise physiology and massage therapy.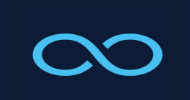 Infinity Allied Healthcare Trading Hours
Monday - Friday
9:00am - 6:00pm
Saturday & Sunday
Closed