Services
Aussie Home Loans
The team at Aussie Cherrybrook are passionate about property and providing exceptional service to each and every one of their customers. Aussie Home Loans goal is to help all of their customers find the best home lending solutions, and make the process as stress free and seamless as possible. A large portion of their business is via referrals from their many satisfied customers through years of mortgage broking with Aussie. Whether you are buying your first home, you are a seasoned property investor or you are refinancing your current loan to get a better deal, it is essential that you get the right lending solution to suit your needs.
One of the key components to their service is working with the customer to decide which lender and product from Aussie's extensive panel, including all major lenders, is right for that customer. They also negotiate directly with the lender's to make sure that they are giving the customer their best offer. They will work through what your needs and goals are moving forward and the team will communicate with you, the lender, and all other parties involved (such as solicitors and real estate agents), throughout the lending process and beyond to make sure that going forward you are comfortable and the experience has been a special and memorable one. Best of all, their appointments are no obligation, and completely free.
Aussie Home Loans is open seven days a week, so drop by the Cherrybrook store, or give them a call to set up a time for an appointment at your home.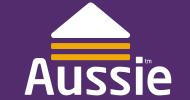 Aussie Home Loans Trading Hours
MONDAY - WEDNESDAY
9:00AM-5:30PM
THURSDAY
9:00AM - 7:00PM
FRIDAY
9:00AM - 5:30PM
SATURDAY
9:00AM - 5:00PM
SUNDAY
10:00AM - 3:00PM